Big Government Sucks! TPUSA @ PBSC 1st Chapter Meeting
March 14, 2019 @ 11:15 am

-

12:15 pm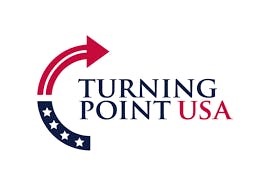 Big Government Sucks!
Here at Turning Point USA, we want the government out of your life and out of your pocket as much as possible! We know that the bigger the government gets, the smaller the individual's freedom gets. 
TPUSA is committed to educating students on the importance of free markets, limited government and fiscal conservatism. 
Wanna find out what exactly big government is, and how it affects you? First time getting your toes wet in politics? This is the right place to start!
We'll be having our first chapter meeting on:
Thursday, March 14th @11:15 am
In conference rooms E and F (Located in front of the cafeteria)
You're not going to want to miss out!
Pizza and refreshments will be served, so come have lunch with us!
Make sure to RSVP and get your tickets (they're free)! This way we know how much food we'll need for everyone!