Glimmers of Hope – The Write to Heal Writing Support Group (Online)
March 2, 2019 @ 10:00 am

-

12:00 pm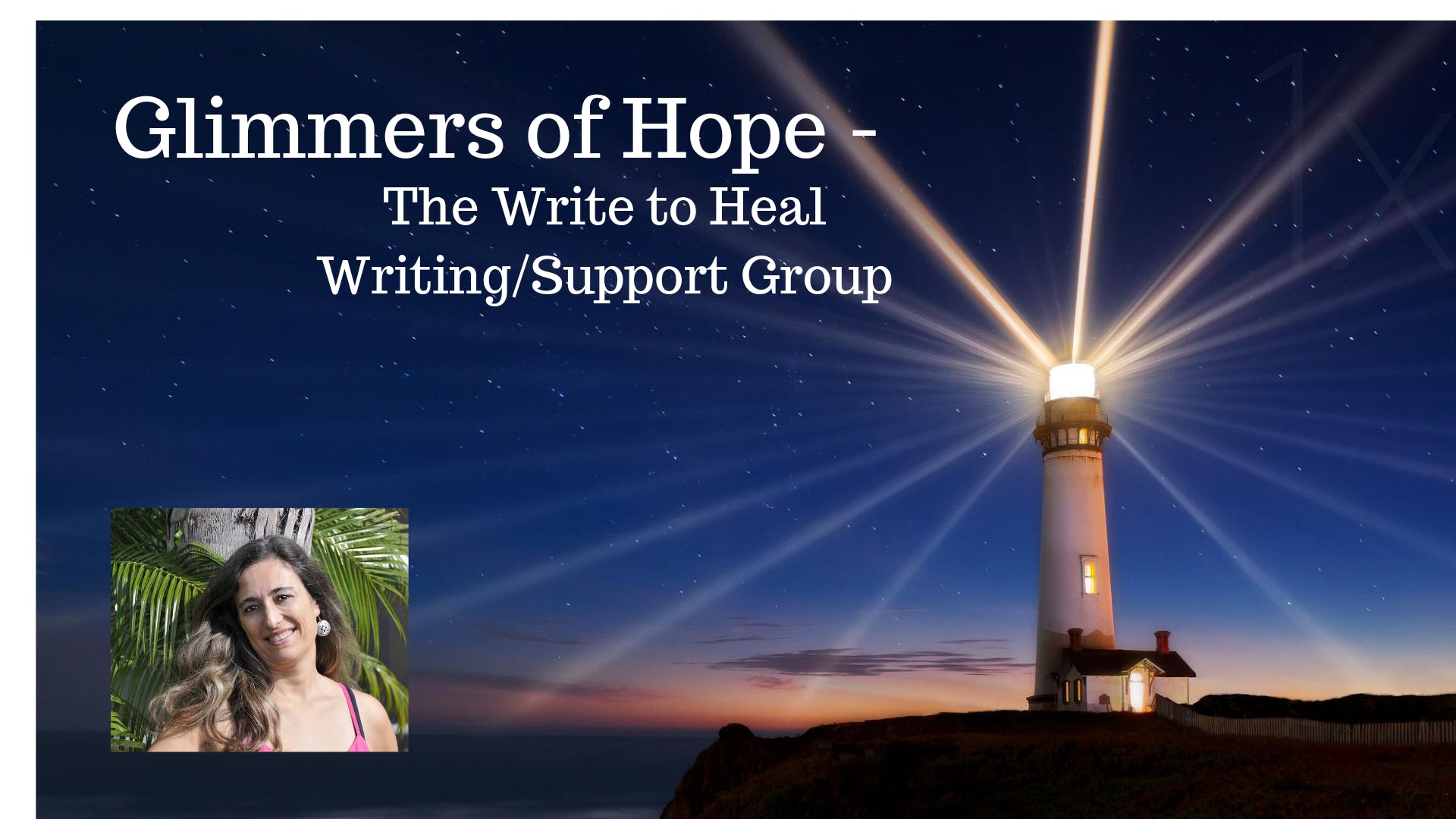 People Start to Heal Once They Feel Heard
Are you a parent who is or has been through High Conflict Divorce/Alienation? Or anyone who has encountered in one form or another Grief, Loss, Trauma, Pain, Suffering, and/or Life Transitions?
These things not only affect our state of mental health, they also affect our emotional, physical and spiritual health. This is your first step towards healing.
Everyone has a story to tell that is valid, that matters and is worth exploring. Your voice matters and deserves to be heard. When you are willing to take this next step, through writing you can find the truth of your experience, the courage to face it and release what no longer serves you, so you can find your freedom and your unique purpose in life.
The group process will consist of an introduction, brief writing exercises and other exercises, sharing and Q&A. Come join us in support, love, connection and healing.
Caroline Rena DeBolt, who has been on her own healing journey for almost 30 years and went through a High Conflict Divorce/Alienation herself as the noncustodial mother for almost 20 years, now works as a High Conflict Divorce/Alienation Consultant, Spiritual Coach, Life Leadership Coach, Energy Practitioner and Ordained Minister. She also has been interviewed in Erasing Family, a documentary coming out in Spring 2019, which follows adult children who were able to reunite with their parents and shows how corrupt the Family Law Courts, attorneys and other systems. She uses all of the lessons, experiences and work done on herself to guide others through their journey of healing.
Dates: March 2, March 9, March 15, March 23, 2019
Time: 10am – 12pm (We will start promptly at 10am. Please make sure you arrive at least 5 minutes prior. The processes are timed.)
Location: Online Zoom – Link will be provided upon receipt of payment and email address. You will also receive a form to sign before entering for the emotional safety of yourself and the rest of the group. Please make sure you send that back at least 24 hours prior to event.
Cost: $20