NAMI Book Club: "I'm Right, You're Wrong, Now What?"
February 26 @ 6:00 pm

-

8:00 pm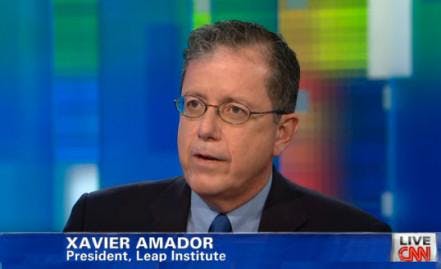 Join us for the next NAMI Book Club meeting. We will discuss Dr. Xavier Amador's book, I'm Right, You're Wrong, Now What?


**Please read the book prior to attending the group.

"I'm Right, You're Wrong, Now What?"
They happen everyday— those circular "I'm right, you're wrong!" arguments. At home, at work, in courtrooms or on the street, people lock horns about all kinds of things. These situations frustrate both parties, stall progress, and hurt relationships. But they don't have to. In his book on using LEAP for all kinds of relationships, Dr. Amador shows you how to turn even toxic arguments into healthy disagreements that strengthen relationships and get you what you need. I'm Right, You're Wrong, Now What is based on Dr. Amador's Listen–Empathize–Agree–Partner (LEAP) method, a highly successful program that has been taught to tens of thousands of people in seminars around the U.S. and overseas. It will help you make that all-important distinction between what you want and what you need.

http://dramador.com/books/



The NAMI Book Club meets quarterly to discuss books related to mental health. Members independently read the selection and then meet in person for a conversation about the book. To learn more, please contact NAMI Palm Beach County at 561-588-3477.